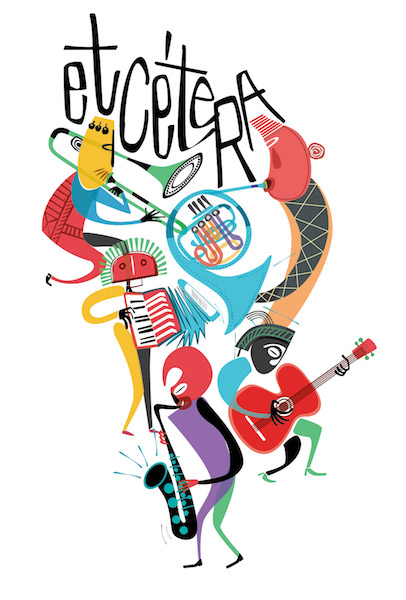 Etcétera Big Band

Etcétera Big Band is a Colombian band created by Eliana Echeverry. It's a mix of jazz and regional and traditional music. The visuals are inspired by masks from Muisca and Quimbaya's indigenous groups that inhabit these regions.
Una sombrilla
(An umbrella)
This artist's book is a collaborative project about umbrellas. It contains dozens of illustrations of real and imaginary uses of umbrella, accompanied by words by Orlando Beltran inspired by the illustrations.


Pages: 50
Isbn: 978 958 463 8984
Date: 2014

El gigante enamorao
This drawing illustrates a children's fable about a giant who falls in love.
Cover for a periodical publication of the Biblioteca Luis Angel Arango in Bogotá - Colombia.
Date: 2020